New Grant Proposal Submission Process
Course Scheduling & Teaching Policies/Guidelines
The School has mandated that Wharton departments develop a policy to govern the protocol for faculty members' usage of accrued teaching credit overloads. Here is the Management Department's policy as approved by the Dean's office:
Effective FY 2008 (Fall 2007 – Spring 2008) no faculty member will be financially compensated for a teaching overload. Requests for exceptions due to highly unusual circumstances may be submitted to the Dean's office with the approval of the Department Chair.

The use of overloads to reduce your teaching schedule must be pre-approved by your area coordinator, academic coordinator, and department Chair by December 1st of the preceding year (e.g. the use of a course overload to reduce teaching load in Fall 2008 or Spring 2009 must be approved by December 1, 2007).
New Wharton's Policy for Higher Level Approval on Travel & Entertainment Reimbursements
Wharton's Policy for the new higher level approver on Travel & Entertainment reimbursements thresholds are as follows:
Faculty – $500 and above needs higher level approval

Staff – ALL T & E reimbursements need higher level approval

PhD's – All T & E reimbursements need higher level approval (PhD Coordinator is acceptable as higher level approver)

Recruiting – $500 and above needs higher level approval

Seminar Speakers – $500 and above needs higher level approval

Guest Lecturers – $500 and above needs higher level approval
Other Important Policies/Guidelines
Reimbursement Policies
For any additional travel information needed please go to http://www.purchasing.upenn.edu/travelSite/
Request for Payment (individuals)
The University wants to stop the reimbursements to individuals. However if there is a need to be reimbursed. The University requires that there be an original receipts, business purpose of the purchase, and the receipt be giving within 10 days of purchase. To avoid having to be reimbursed all orders or request be sent to Maryann Pagan-Abraham. Here are a few things needed to be reimbursed:
A check is produced for vendors within thirty (30) days from the date of the invoice, provided the invoice is not "on hold" in BEN Financials.

A W-9 is required for all individuals in order to be added to the vendor database. In addition, a W-9 is required for all individuals at the beginning of each calendar year in order to remain active in the vendor database.

A C-12 is required for all individuals with the status of Independent Contractor
C-Form Processing Guidelines
To reduce exceptions which result in added administrative time and extend payment time to suppliers or individuals, it is expected that all C-Forms submitted to AP will be completed in accordance with policy and procedures. This means the C-Form will be completed accurately and completely, include all required supporting documentation and include the appropriate approval. Once received in AP C-Forms will be processed between 5 and 7 days. In addition, the following information on the C-Form must be typed:
Company or individual's name

Address

Vendor Number (If the vendor is new and needs to be added, type NEW in the vendor number field)

Federal tax ID or Social Security Number (last four digits for faculty, staff or students)

Invoice date

Invoice number

Amount to be paid

26-digit account number

Explanation of payment
For all these and any other forms, please go to the Forms Library website.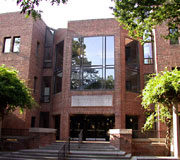 Management Department
The Wharton School,
University of Pennsylvania
2000 Steinberg-Deitrich Hall
3620 Locust Walk
Philadelphia, PA 19104-6370
Phone: (215) 898-7722
Fax: (215) 898-0401