Faculty must retain their current offices (unless they present to the Chair substantial or convincing reasons to move).

Offices with outside windows:

Tenured faculty will have priority to these offices.

Two offices will continually be reserved in anticipation of new tenured faculty appointments (and/or distinguished visitors).

Every effort will be made to assign newly hired faculty to offices in close proximity to other faculty.

Faculty will not be allocated offices based on their group affiliation.

Every effort will be made to reserve six offices for visitors (this includes the two offices with outside windows mentioned above). These offices will be determined periodically, will be revolving and be non-exclusive.

Emeritus faculty will have a permanent office in 3031 SH-DH.

The Undergraduate Advisor's office will be located in 2013 SH-DH.

The Chair's office is 3207 SH-DH, with adjoining administrative space in offices 3210 and 3212.

A total of 25 cubicles will be available for Ph.D. students on the second and third floors of SH-DH. Students in years 1-5 will be assigned an individual cubicle. 1st and 2nd year students will be located on 2nd floor for purpose of community building among students in heavy coursework. After all students in years 1-5 are assigned, 6th year students remaining in the program will be assigned an individual cubicle, if available, by lottery or a shared space, currently 3033 SH-DH.

Department administrative and IT staff will be located in various locations throughout the second and third floors of SH-DH, in cubicles 2000/front desk, 2043, 2044, 2045, 2046, 2047, 2108 and offices 2101, 2102, 2104, 3210, and 3212 ; the IT staff will be located in 2007, 2009 and 2011 near the HelpDesk.

Filing cabinets are not permitted in primary access hallways nor areas designated for public use (e.g., reception areas, lounges, conference rooms). One hallway in the 2200 suite will be fitted with a limited number of secure filing cabinets that will be available for general faculty use. In order to maintain a professional environment, nothing should ever be placed on top of a filing cabinet.

T

o 

maintain a clean and professional look of the Department, only extremely limited use of adhesive will be allowed on any glass surface.
---
Office space assignments bound by the policies stated above are conducted after commencement of each academic semester in collaboration with the Management Department Chair's Office and both departmental and school administrative staff responsible for overseeing the appropriate use of space in the department.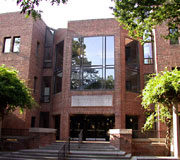 Management Department
The Wharton School,
University of Pennsylvania
2000 Steinberg-Deitrich Hall
3620 Locust Walk
Philadelphia, PA 19104-6370
Phone: (215) 898-7722
Fax: (215) 898-0401