Zorina Chen
I am currently a fourth-year undergraduate student at Northwestern University, majoring in Sociology and Political Science. I am interested in studying how employees' complex identities interact with task structures in organizations, and how such interplay shapes workers' careers and workplace inequality. I have previously studied gendered task segregation, racial and gender pay gaps, organizational changes for empowering frontline workers, and the intersectional identities of Asian international students in US colleges.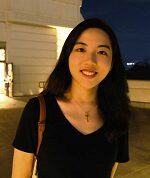 Brook Jiang
Brook Jiang received a B.S. in Economics with concentrations in Management and Finance and a B.A. in International Studies and French from the University of Pennsylvania Huntsman Program. Thereafter, she worked as an investment analyst in NYC before attending Peking University's Yenching Academy, where her thesis explored how ride-sharing drivers stay motivated despite their work precarity. She conducted research as part of the Wharton OB Consortium during her undergrad and has continued as a research assistant at Wharton. Her main interests include gig work, identity integration, motivation, and prosocial behavior. In her free time, she enjoys going to musicals, playing tennis, and learning new languages.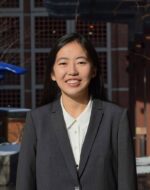 Kai Krautter
Kai studied psychology at Saarland University (Germany) and worked as Jon Jachimowicz' lab manager at Harvard Business School for two years. His two main research interests revolve around meaningful work and extraversion, and his enthusiasm for science is also mirrored in his German psychology podcast "Positiv Korreliert." In his free time, Kai regularly, but unsuccessfully, attempts yoga and comedy improv.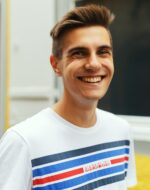 Courtney McNevin
My name is Courtney, and I'm a second year MBA student at Wharton, majoring in organizational effectiveness. Prior to Wharton, I worked at Bridgewater Associates and Cedar, where I held management/chief of staff positions to senior leaders in both companies. Looking towards a PhD program, I'm really excited to explore a wide range of topics in OB, but my specific areas of interest are feedback and transparency.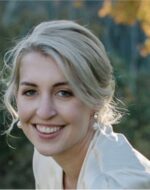 Stefano Rumi
Stefano Rumi is an Adjunct Professor of Entrepreneurship at the Marshall School of Business, and a Research Fellow in the Brittingham Social Enterprise Lab at the University of Southern California. His research interests revolve around non-market strategy related to social and environmental impact, examining how a variety of actors, including entrepreneurs, traditional firms, and impact investors make decisions and navigate challenges related to social change. He also examines how social networks and social/cultural capital can be leveraged by mission-driven organizations and innovative public-private partnerships to catalyze sustainable, community-led solutions to pressing social issues, including poverty and recidivism. His research has been published in Journal of Small Business and Enterprise Development, the Stanford Social Innovation Review, and the DeGruyter Handbook of Social Entrepreneurship, among other outlets. He holds a BA magna cum laude in sociology from the University of Virginia, where he studied as a Jefferson Scholar.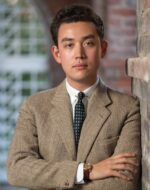 Joey Ryu
Living exactly half of her life in the U.S. and the other half in South Korea, Joey recently completed her Master of Science at Cornell University. Prior to joining Cornell, she worked as an Accountant at Four Seasons Hotel and Resorts in three different locations (i.e., Texas, Hawaii, Seoul) and as a Business Research Analyst at a consulting firm in Korea providing strategic research and consultancy services to government agencies. Her main research interests are science of science, technology commercialization, and innovation in entrepreneurship.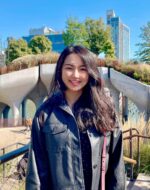 Randol Yao
Randol Yao is a predoctoral research assistant at Berkeley Haas School of Business. He graduated from UC Berkeley with the highest distinction and departmental citation. He is interested in studying entrepreneurship, science, and innovation in multinational contexts and their interplay with the social-political environment.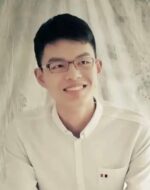 Joe Zhang
Hi everyone! My name is Joe. I majored in Electrical Engineering at Princeton University. After graduating, I started a PhD in Electrical Engineering at Stanford University, but realized after a year that it wasn't the right intellectual fit for me. I spent the next two years working at a startup in Silicon Valley, during which I developed a lot of interest in research at the intersection of technology and organizational design, specifically, how organizations can adapt to increasingly complex operating environments, and what technology can do to help. In my free time, you can find me playing tennis, training for marathons, and reading classic novels. I'm really looking forward to meeting you all!