Serenity Lee
Serenity is currently a research associate at Harvard Business School, working closely with Lakshmi Ramarajan and previously also Laura Morgan Roberts. Her research interests center on how people constructively navigate who they are in the modern, diverse workplace and the contextual factors that can help employees develop a healthy sense of self-worth and agency. She received her BA in psychology from the University of Michigan

Grace Mangigian
After receiving a B.S. in Psychology from Haverford College, Grace joined M&T Bank's Management Development Program. Over the last five years, she has worked in a variety of roles and departments. Her experiences managing teams have inspired her to explore how emotional culture within the workplace can impact employee engagement. In particular, she's keen to study what makes an individual more emotionally contagious and the role followers can play in impacting the mood of the leader. In her free time, you can find Grace perfecting her soft pretzel recipe, serving on Haverford's Alumni Association Executive Committee, or curling up with a good novel.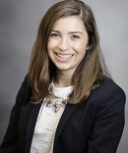 Elaine Pak
Elaine received her BA in Public Policy Studies and a minor in Statistical Science from Duke University, and worked as a management consultant for two years at Booz Allen Hamilton. She is broadly interested in 1) the relationship between intangible resources and corporate strategy and 2) how new technologies such as artificial intelligence are impacting the job market and organizations. Prior to joining the program, Elaine received her MS in Industrial Engineering at Seoul National University, where she conducted research on employee's perceptions of intangible resources by applying text analytics tools to Glassdoor reviews.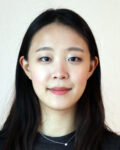 Daniel (Dan) Schliesmann
Daniel (Dan) Schliesmann is primarily interested in studying knowledge and Organizational Learning. More specifically, Dan is interested in addressing the myopias that inhibit efficient and effective learning, and how learning and knowledge contribute to organizational change, adaptation, innovation, and competitive advantage vis-à-vis competitors. Dan is currently completing his Bachelor of Science in Accountancy from Arizona State University's W.P. Carey School of Business and Barrett Honors College. His honors thesis focuses on addressing several areas within the field where consensus has yet to emerge and ultimately develops an Organizational Learning framework that conceptualizes knowledge and learning as interlocking functions that can be effectively managed.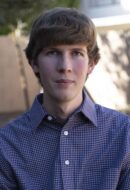 Vinay Subramanian
Vinay is a venture capital investor with experience investing in start-ups across e-commerce, fintech, SaaS and other technology sectors. He has lived, studied and worked in several geographies across the U.S., Europe and Asia. Vinay has a B.Tech from Indian Institute of Technology (Madras), and M.S (engineering) from University of Maryland (College Park) and an MBA from Massachusetts Institute of Technology (Sloan).
He is passionate about entrepreneurship and innovation and writes often about their economic, strategic and policy implications around the world. He is actively involved in the start-up ecosystem in India and Middle East as a mentor and board member with organizations such as IIT Madras Incubation Cell (Deeptech), Stanford Angels and Gopalakrishnan-Deshpande Centre for Innovation and Entrepreneurship. Vinay's research interests are primarily in entrepreneurship, venture capital, innovation and emerging markets.

Doron Tadmor
Doron is a current MSc International Management student at Imperial College London. He received a BSc in Operations Management & Business Analytics, a BSc in International Business, and dual minors in Spanish and Technology Entrepreneurship from the University of Maryland, College Park. His previous work experiences have all focused around social impact, sustainability, and development. Doron is interested in doing research on the intersectionality of business and development in rural communities of Latin America and what strategies firms can use to maximize benefits for all stakeholders. In his free time, he enjoys oil painting, baking, and learning languages.

Emily Ulrich
Emily's current research interests lie within the field of organizational management, in particular, on the role of the nonmarket environment in shaping corporate strategy from a social good perspective (e.g. CSR). As a doctoral candidate, she will analyze the forces influencing firms' willingness to organize nonmarket strategies, and the extent to which these strategies prove meaningful or symbolic.
She received her B.S. in Economics from Wharton, where she concentrated in Management Strategy and minored in Fine Arts. Through her studies, Emily developed an acute interest in the incentive structures that inform firm decision-making and the willingness of institutions to align on shared value systems. Upon graduating and over the three years following, she held a corporate role in the retail industry, where she faced many of these issues head-on and which heavily informed her research pursuits thereafter. Emily has since spent the last year and a half exploring these topics as a Management RA at Wharton.