Process for Time Reporting
We have moved from manual weekly time sheet processing to an electronic timesheet (eTimeSheets) system.  You are now required to submit your hours using the eTimeSheets system. You will need your Penn ID/Password to login to the system.
Process for Requesting Time Off (Staff)
Requests for time-off should be completed at this website: https://timeoff.wharton.upenn.edu/WTO/. All approvals and confirmations will be done via email.
Note: Your time balances (for weekly paid staff) are available online at U@Penn under "My Benefits."
Link to Penn HR site re: PTO policies for staff.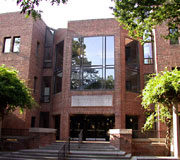 Management Department
The Wharton School,
University of Pennsylvania
2000 Steinberg-Deitrich Hall
3620 Locust Walk
Philadelphia, PA 19104-6370
Phone: (215) 898-7722
Fax: (215) 898-0401